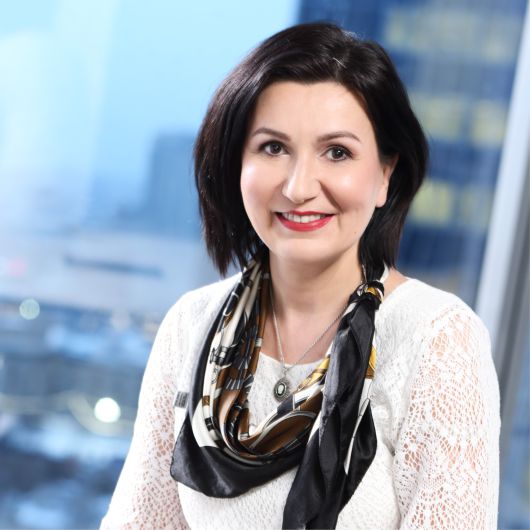 Strategic HR Management
Coaching
Most of us agree that the HumanResources (HR) function is crucial in creating business value for a company; the only question is how to manage and develop people. In the Human Resources Management module, students will consider the new role of HR in the face of changing business challenges. Using case studies, role play and facilitated discussions, students will find out how to attract, assess and retain people. Moreover, they will learn what talent management means to tutor Gabriela Kirol-Kustosz and his company.
In the Coaching module, the students will explore how to improve the effectiveness of HR processes, using coaching skills and methods. Coaching is an approach to life and also an effective tool to influence others. It does not replace people management, but invites people to play to their personal strengths by facilitating strength-based conversational development.
Gabriela Kirol-Kustosz is an Erickson-certified coach, consultant and trainer. He consults as a Talent Manager for an international company.