22 February 2018 MBA's creative evening
We invite to the second MBA's Creative Evening that is going to take place on 22 February 2018 at 18.00 in Noreda IT Area at 8B Łużycka Street in Gdynia Redłowo.
This time the evening is titled: "LEAN MANAGEMENT powered by PHILIPS" and will be led by authorities: JOHAN ZWITTINK – Quality Assurance Lead Europe/ HR Services Team Manager BeNeLux HR Services Europe, Philips Lighting, MARK GALANTER – Operational Excellence Executive Level Expert, MBA Lecturer and BARBARA GENIUSZ-STEPNOWSKA PhD – MBA Programme Director as Facilitator of the event.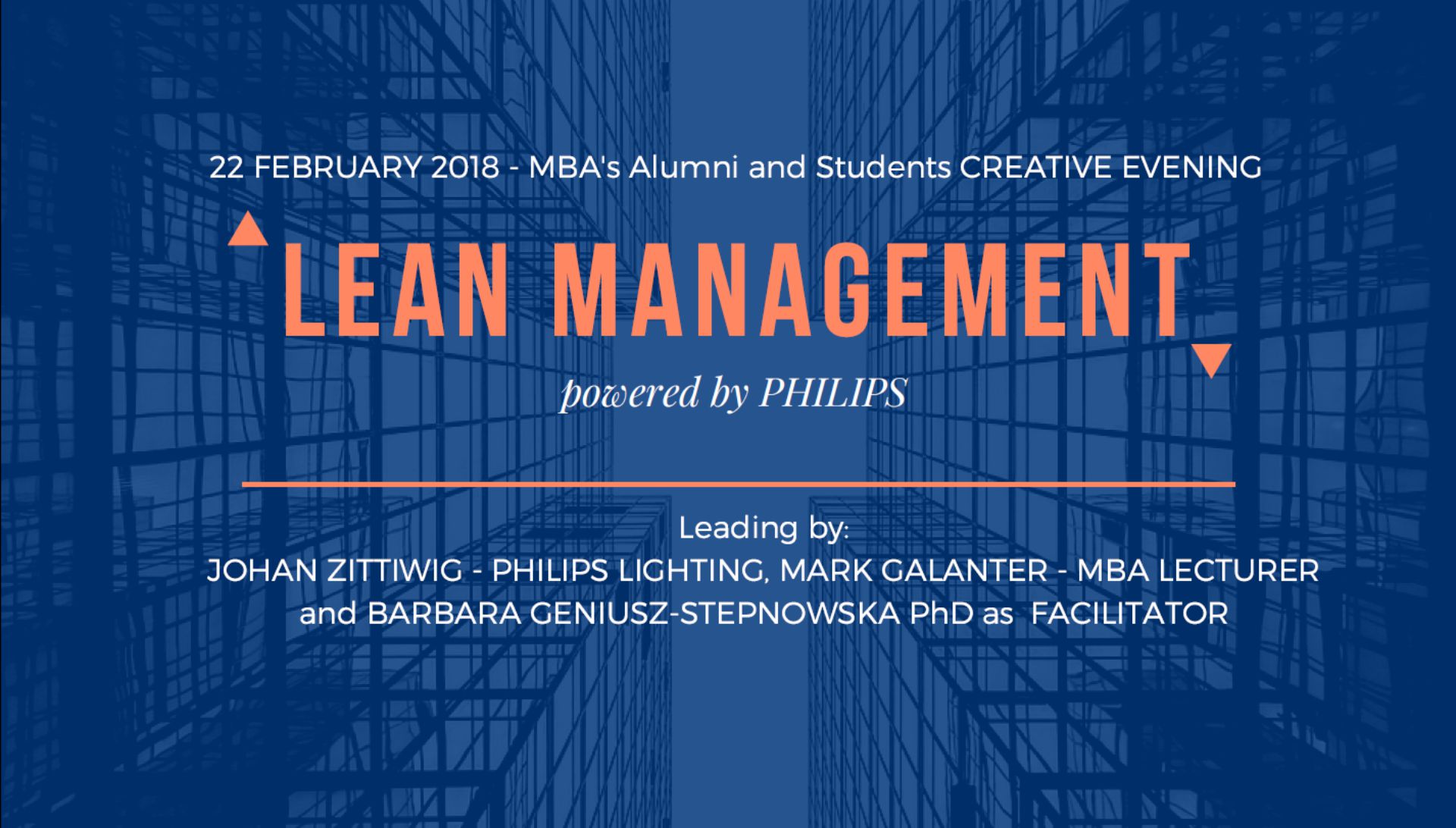 The meeting was scheduled for three hours according to the following agenda:
Lean as the prerequisite for the Operational Excellence
Intro to Lean and Why Lean and approach at Philips Lighting (Presentation)
Daily Management and problem solving for beginners (Workshop)
Closure wrap up
If you are interested in participating in the meeting, please send e-mail to els@zie.pg.gda.pl. The number of participants in the meeting is limited, please do not hesitate to contact.
CONTACT
Ewa Łusiak-Sobolewska
MBA Coordinator
E-mail: els@zie.pg.gda.pl