The main objectives of the programme are to promote the development of participants' leadership, managerial and entrepreneurial competencies and to strengthen their expertise in strategy, strategy implementation, and the management of complex situations through programme and project management approaches.
See specific course Aims
The MBA programme aims to provide students with a comprehensive understanding of Strategy, Programme and Project Management through the development of knowledge, skills and expertise in this range of subjects. Therefore the MBA programme includes in its curriculum contemporary professional certifications on the fundamental levels of Managing of Portfolios (MoP®), Managing Successful Programmes (MSP®) and PRINCE2®. This content is being delivered by Accredited Training Organisations to Axelos and APMG UK. Such a range of accredited methodologies provides students with knowledge, tools and skills, which allows its adaptation to a variety of strategically important situations, not to mention present day business problem solutions.
The International MBA in Strategy, Programme and Project Management studies has developed strong links with Professional Bodies at national level, in particular with the Project Management Institute PMI®.
The educational outlook of the MBA programme aims and encourages our students to commit themselves to a practical research study and publish their results in the Quarterly Journal "Research on Enterprise in the Modern Economy – Theory and Practice", published by Gdańsk University of Technology.
The MBA as catalyst to fostering and boosting professional & personal growth.
The International MBA in Strategy, Programme and Project Management is designed to promote integration of business and management disciplines, by providing top academic knowledge, hands-on experience, and by developing managerial competences as well as leadership skills. Strategy implementation, through applied programmes and projects, turning theory and principles into practice, is at the heart of the programme.
One of the most important assets of an organization is currently the competencies of its employees. The new competency model for our MBA program, which includes the competencies expected by contemporary and future organizations, delivered in the process of implementing subsequent program modules.
It refers to the three most important criteria influencing GUT MBA Programme:
Area of knowledge
GUT MBA students acquire a significant understanding of the major areas of knowledge including: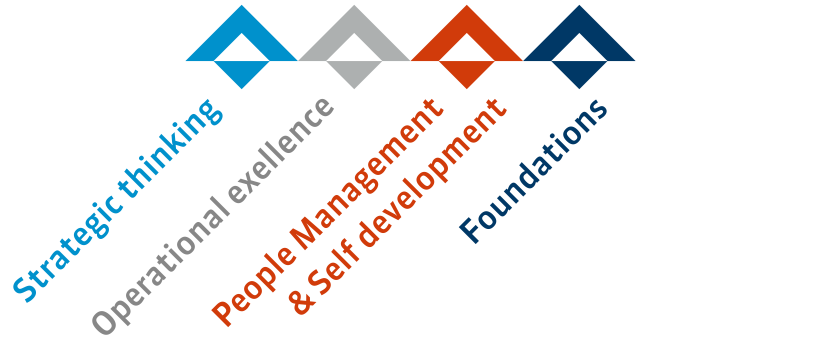 AMBA COMPETENCES AND LEARNING OUTCOMES
GUT MBA programme objectives and learning outcomes are strictly connected to AMBA's requirements and lead to the development of competences such as: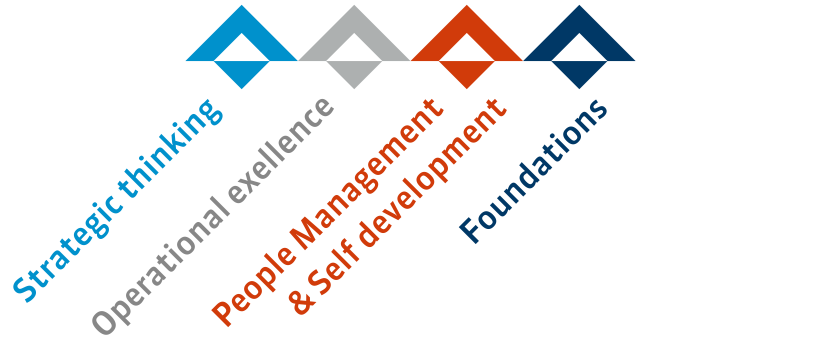 GUT & FME MISSION
Competences important in the developing business environment are reflected in the mission statement of Gdańsk University of Technology and the Faculty of Management and Economics. Our MBA programme allows participants to expand following ones:
Delivery of the programme is in the English language.
The MBA programme is of 24 months duration with 120 ECTS Credits.
The MBA flexible delivery mode: sessions held once a month on Friday, Saturday and Sunday.
The programme has structured classes with teaching weekends from 9.00 a.m. to 5.00 p.m on each day.
Team Building
LECTURER:
dr Katarzyna Stankiewicz
Managerial Talent Diagnosis
LECTURER:
dr Beata Krawczyk-Bryłka
Business Economics
LECTURER:
dr Krzysztof Zięba
Business Communication
LECTURER:
dr Paweł Ziemiański
Creativity, Innovations & Entrepreneurship
Management Accounting for Enhanced Decision-Making and Control
LECTURER:
prof. Michael Burkert
Strategic Management
LECTURER:

Rafał Stepnowski
Marketing and Business Model
LECTURER:
Juan Carlos Carrera

Business Negotiations and Conflict Resolutions
LECTURER:
dr Beata Krawczyk-Bryłka
PM Mindset Guidance
LECTURER:
dr inż. Sebastian Wilczewski
Change Management and Digital Transformation
Lean Management and Value Stream
Strategic Finance Accounting
Strategic Project Management and Analysis-Prince2® foundation/ Agile PM - foundation
Students of the International MBA in Strategy, Programme and Project Management receive the following diplomas after graduating:
MBA Diploma issued by Gdańsk University of Technology.

Postgraduate Diploma issued by Gdańsk University of Technology*.

Certificates of Completion of particular thematic modules**:
APMG PRINCE2® Foundation
*MBA Diploma confirms professional capabilities at the postgraduate level. GUT MBA is not a specialised Master
** on passing the module examinations