Seventh in Poland, Fourth among Technical Universities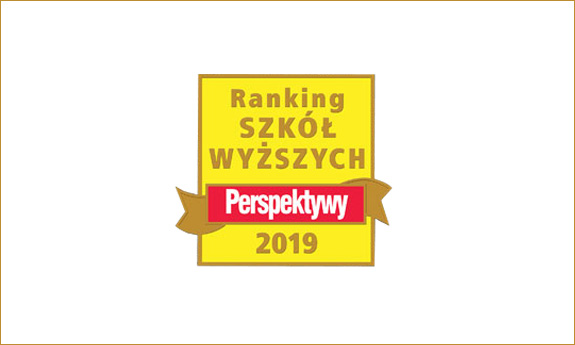 Gdańsk University of Technology goes up the Perspektywy University Ranking 2019!
Twentieth edition of the most prestigious academic ranking in Poland gave Gdańsk University of Technology the best position in the history of this classification. GUT made it to the seventh place, advancing by two positions since 2018, and just like last year is fourth among technical universities!
"We have been in the top ten for two years now, and being so high it is not easy to advance further. I would like to thank all members of the GUT academic community dedicated to the continuous improvement of the quality of our university. Without you this success would not be possible", says Prof. Krzysztof Wilde, the of Gdańsk University of Technology Rector.
The Perspektywy University Ranking was based on seven criteria: prestige, innovativeness, scientific potential, scientific effectiveness, studying conditions, internationalization and the position of graduates on the job market. It included all Polish universities which are entitled to grant PhD degrees and educate more than 200 undergraduate students, both public and private. Art universities were not ranked.
Ranking results were officially proclaimed on the 12th of June in Warsaw. Prof. Krzysztof Wilde, the of Gdańsk University of Technology Rector, participated in the event.
Detailed classification (in Polish) can be found here→.

Subscribe To Our Newsletter
Join our mailing list to receive the latest news and updates from our team.