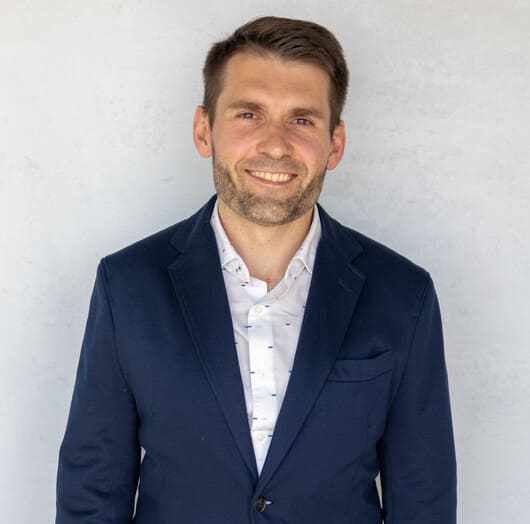 Łukasz Rubanowicz is Trainer and Lean-Agile Transformation Consultant. During his career he carried out assignments in variety of industries including LSHC, financial, airline and hospitality sectors. He was successful Project and Programme Manager who also knows how to fail and how to learn from the mistakes. He led and participated in multiple business and IT transformations in LSHC and financial sector. In one of the airlines he created portfolio management for subsidiary company. He currently fulfils the roles of Trainer and Strategy Consultant in Lean-Agile Transformations.
Graduated Computer Science at Gdańsk University of Technology and holds MBA in Project, Programe and Porfolio Management (Gdańsk University of Technology).
Being great advocate of modern leadership (Management 3.0, Lean-Agile Leadership) he developed dozens of open-minded and value oriented leaders. He is creator of local (North of Poland) community for professionals and companies interested in Scaled Agile.
His wide experience allows him to find synergies between agile approaches and more traditional, especially in strictly regulated environments (e.g. banking). All trainings he lead are enriched with real life examples rather than just being focused on theory only.
Łukasz is certified SAFe Program Consultant and Release Train Engineer. He is qualified to teach and examine for all of Scaled Agile Framework training courses (including: Leading SAFe, SAFe for Teams, SAFe Scrum Master, SAFe Advanced Scrum Master, SAFe PO/PM, SAFe LPM).
Łukasz holds also well known in the market PMP and ITIL Expert certificates. He holds Business Facilitator certificate and created original Business Facilitation training.