THE IMBA PROGRAMME AT THE FACULTY OF MANAGEMENT AND ECONOMICS OF THE GDAŃSK UNIVERSITY OF TECHNOLOGY ONCE AGAIN RECEIVED THE INTERNATIONAL AMBA ACCREDITATION
IMBA [International MBA in Strategy, Programme and Project Management] has received the prestigious international AMBA accreditation for the maximum possible duration of 5 years, ranking the programme among the best to be granted such distinction, and at the same time validating its compliance with the highest standards of the quality of education offered.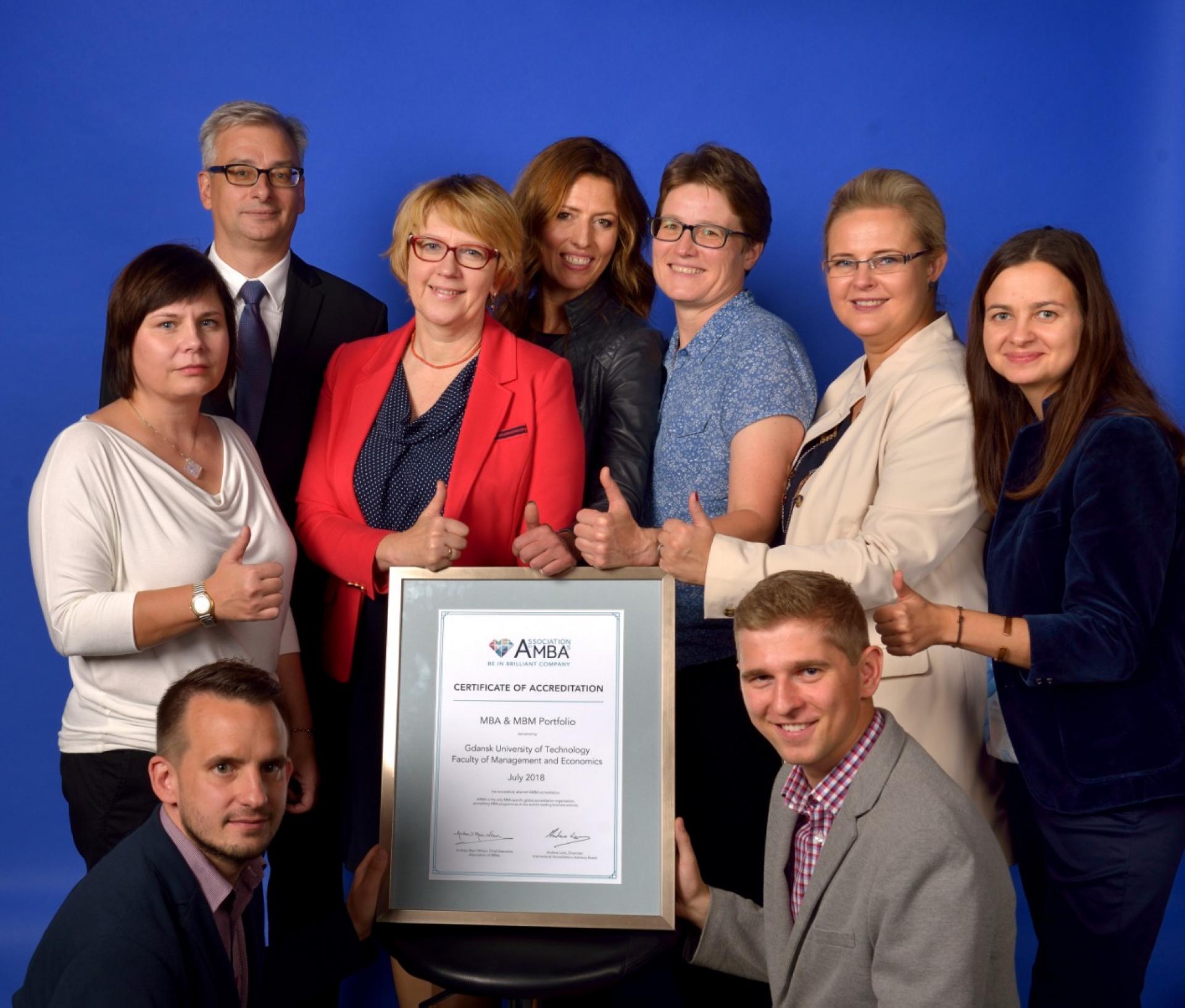 High quality of the programme and competences of MBA PG students
This year, the international committee of assessors of the Association of Masters in Business Administration (AMBA) particularly appreciated the success of building a strong brand of the programme and the entire Gdańsk University of Technology. The AMBA association has emphasized the high quality of selection of candidates for the studies, appreciating the diversity of groups in terms of their multiculturalism, industries or experiences.
MBA PG in a prestigious group in Poland
The IMBA PG Programme received its first accreditation in 2015. Since then, the Programme has belonged to the prestigious group of six programmes in Poland accredited by AMBA. So far, it has been awarded to 200 schools from 70 countries worldwide. This means that only 2% of all MBA studies have been granted such accreditation – and this number will remain unchanged in following years, in accordance with the assumptions of the organization.
Furthermore, the IMBA in Strategy, Programme and Project Management are the only studies with the international validation of the quality of the programme in northern Poland and the only, in Poland, implemented in a technical university.
In order to obtain the international AMBA accreditation, the number of demanding conditions must be met, including the experience of lecturers, modern standards of conducting classes, the quality of the curriculum, the degree of internationalization of groups or further professional career of the graduates.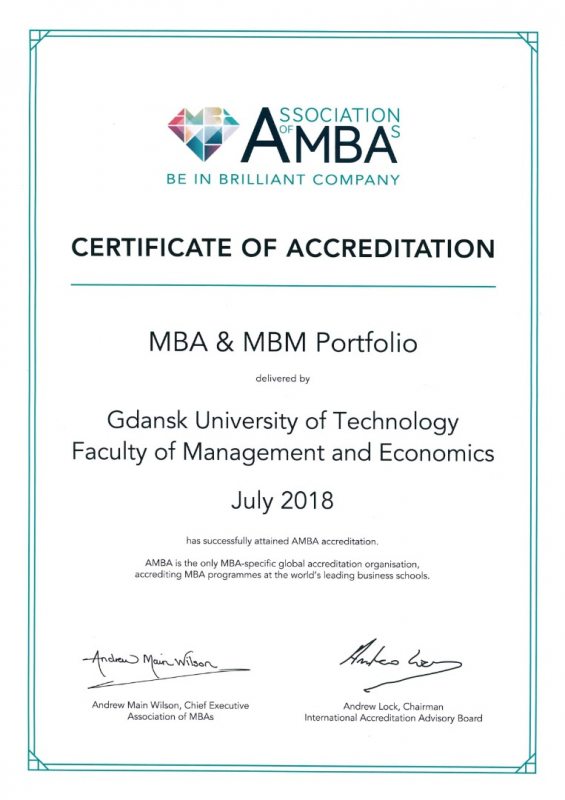 Strategy and team success
The AMBAA accreditation reflects the consistent implementation of the strategy of the programme, and above all of the team that addresses many challenges in the changing business environment, building the brand of the programme and its recognition in the world.
The official awarding ceremony of the diploma, confirming the accreditation, will be held in Istanbul in May 2019.

Project co-financed from the European Social Fund under OP Knowledge, Education, Development 2014-2020, Activity 3.3 Internationalization of Polish higher education. Foreign accreditation AMBA, agreement nr MNiSW / 2018/42 / DIR / AZ dated 05/21/2018