Students immersed in virtual reality
Students of the XII edition of the MBA program have personally experienced how to use the technology of the 21st century in their business.
On September 10, 2021 students from the XII edition of the International MBA Gdańsk Tech took part in the classes "Virtual Reality in Business Processes", where the main part had a place in the Immersive 3D Visualization Lab at Gdańsk University of Technology.
The basic device of the Immersive 3D Visualization Lab is the complete (i.e. with four walls, the floor, and the ceiling) cubic BigCAVE (Cave Automatic Virtual Environment).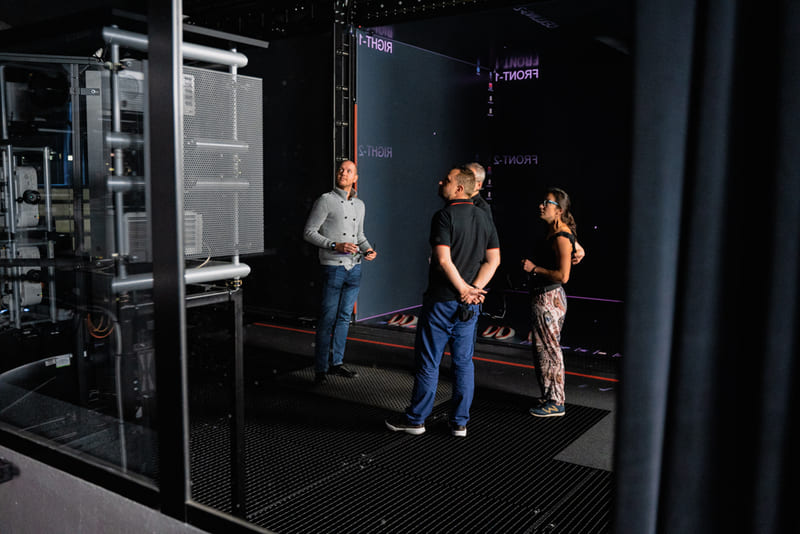 Usually to navigate in the CAVE one can use a wand (flystick), a special controller held in a hand. However, I3DVL has an additional unique device for an unrestricted walk through virtual worlds. It is the transparent spherical walk simulator "insertable" into the CAVE. The spherical walk simulator can also be used with a head-mounted display instead of the CAVE.
Watch the movie about the BigCAVE  and the spherical walk simulator.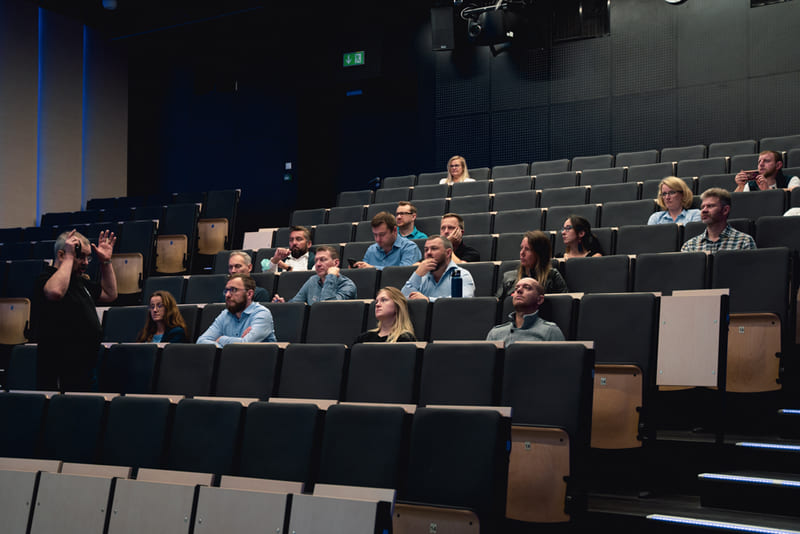 After the lecture about the technical specifications of VR appliances and main knowledge about Immersive 3D solutions, students experienced how it looks and feels in practice.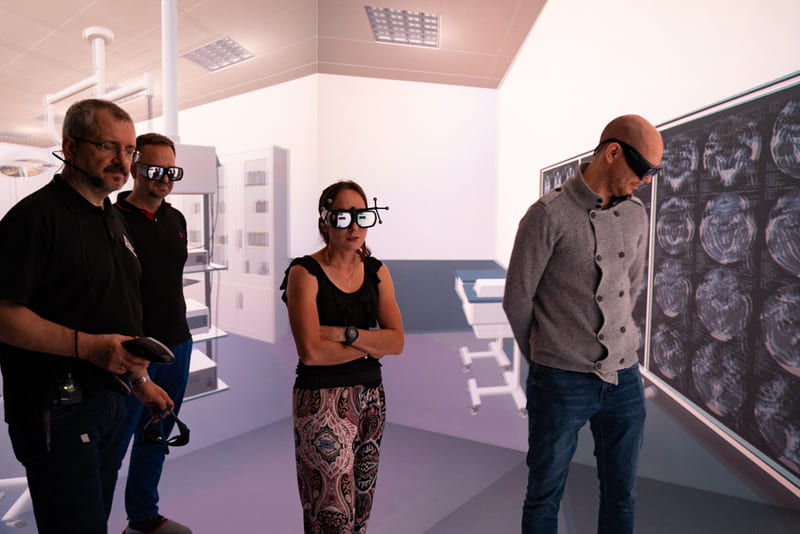 Students had the opportunity to try many applications in the field of reality design, simulating educational processes and applications. The aim of the course was not only to familiarize MBA students with technology, but also to inspire them to apply this solution in their companies.
The gained experience allowed students to find connections between their businesses and VR solutions that can create Immersive Lab and used technology.
The unique experience was possibly due to the hospitality and openness to sharing knowledge by the PhD eng. Jacek Lebiedź with the team from the Immersive 3D Visualization Lab at the Faculty of Electronics, Telecommunications and Informatics Gdańsk Tech. Thank you!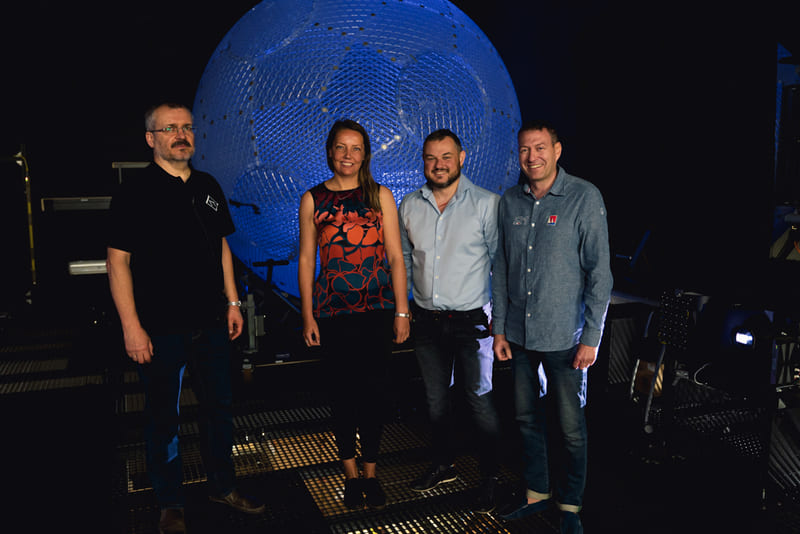 Subscribe To Our Newsletter
Join our mailing list to receive the latest news and updates from our team.