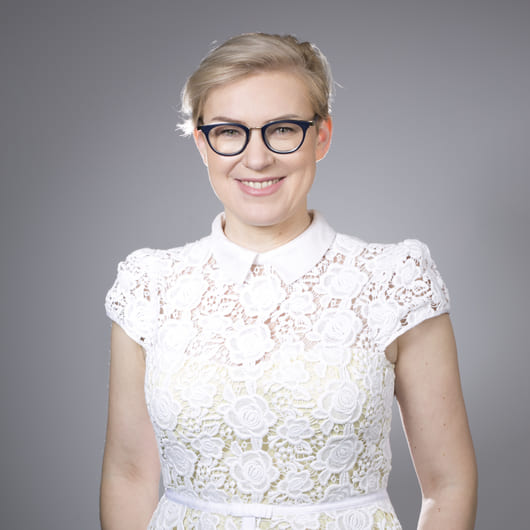 Mirosława Myszke-Nowakowska
Bio:
Mirosława Myszke-Nowakowska is a professional bringing experience in settling complex business deals including co-operation with strategic IT partners as well as mergers & acquisitions on multinational markets. She has been leading negotiations between companies and dealt with supporting international technological projects from legal and contractual perspective.
She is a graduate of Gdańsk University of Technology and received her PhD title from Law at University of Antwerp in Belgium. Currently she works in Nordea Bank in Contract and Supplier Management department. For several years she was a partner at the Law firm where she worked on international projects regarding outsourcing of IT services, intellectual property contracts, negotiations between corporations and trade unions. For few years she also worked as the consultant for Mergers & Acquisitions in PWC where she gained experience conserning foreign investments in a variety of industry sectors: Energy, manufacturing, real estate and telecommunications.
Business Law:
This course aims at developing understanding of business law environment where conducting a well-designed and steadily growing business requires a few elements to be constantly taken into consideration – law is one of them, especially taken from the European and international perspective.
At the end of the lecture, students should be equipped with knowledge and the relevant tools to understand business setting, to plan adequate strategy, to predict and assess possible consequences of any strategic adjustments – all these from a legal point of view.
The knowledge should encompass a wide array of aspects including not only explicit legal issues such as legal forms of doing business or elements of contract law but the focus will also be on equally important aspects such as alternatives of conflict resolution, risk management as well as corporate sustainability due diligence.
Based on the above, students will be able to implement their understanding of the organizations as well as variety of business law rules to the changing business environment they plan to operate in, with the most appropriate manner that supports ethical business cooperation with the safeguard of the core of the business itself as well.